Spain Organization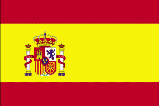 Martin Engineering Spain
c/Balmes 297 1er 2a
08006 Barcelona, Spain
---
Organization History
The European Business Unit was established in 1987 with the office in Germany. An additional office was opened in France in 2000, in the UK in 2003, Turkey in 2005 and Spain in 2010. An office in Italy was added with the acquisition of Hi-Tech Industries in 2013.
The European Business Unit employs 78 people throughout Europe. 42% of the employees hold degrees in business or engineering, with nearly 50% of those employees holding advanced degrees.
---
Wait! Consider Our Free Expert Assistance For Any Technical Decisions...
9 out of 10 customers benefit from our expert advice. We highly suggest you take advantage of this Free Assistance to ensure proper product selection and consideration of all components needed to solve your problem. Use the contact options below to get started!
Call Us Today
800-544-2947